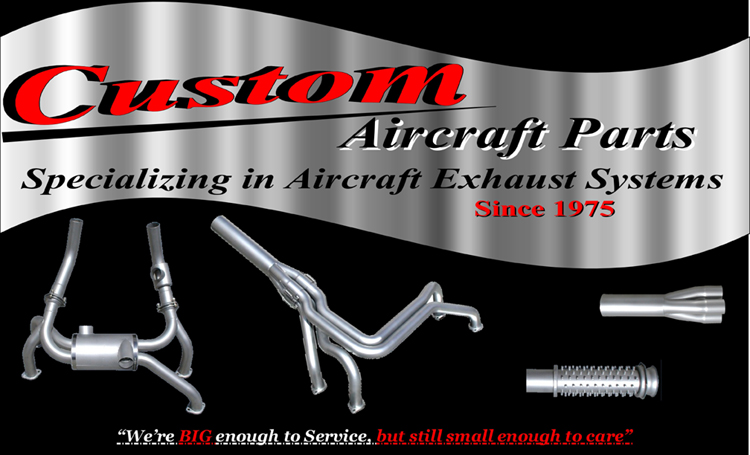 CUSTOM AIRCRAFT PARTS has been your Exhaust System Specialist since 1975.
In the mid 70's finding a shop capable of producing Aircraft quality was very difficult, our company was born to fill this need. We began by repairing Aircraft engine mounts, fuselages and Aircraft exhaust systems, we have now focused entirely on Aircraft exhaust systems and haven't stopped since. We can custom design any Aircraft exhaust system your installation may require, we have many specific Aircraft installations in stock.
For the do it yourself type approach we can supply all the components to build your own exhaust system.
CUSTOM AIRCRAFT PARTS is your premier source for all your Aircraft exhaust system needs.