TECHNICAL SUPPORT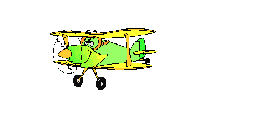 DON'T PUT UP WITH THIS!
Our friendly and knowledgeable staff is available to answer any questions you may have regarding exhaust systems, components or custom manufactured systems for experimental aircraft.
Exhaust systems on aircraft are often overlooked during routine and annual inspections. Most exhaust systems are manufactured with type 321 stainless steel. Although stainless steel has a very high heat tolerance it will fatigue due to rapid heating and cooling cycles. Damage is not always obvious. It is very important to remove all shrouds and shields to permit a full inspection. Thoroughly clean and pressure check all heat exchangers for leaks. Here are some tips in looking for exhaust damage.
Exhaust stains - gray, yellow, red and black
Cracked or thin exhaust flanges
Warped exhaust flanges
Cracked end plates on mufflers and heat exchangers
Loose connections
Frozen or leaking slip joints
Bulging, distorting or deteriorated areas
Thinned, pitted or worn areas
Internal baffling missing, loose or distorted
Hidden damaged areas that lie under gussets or stiffeners

Lycoming exhaust nuts, 5/16-18 Torque Specification 140-170 Inch / Pound

Continental O-470, thru IO-550 exhaust nuts, 1/4-28 Torque Specification 100-110 Inch / Pound

Continental IO-360, thru TSIO-360 exhaust nuts, 5/16'' Torque Specification 200-210 Inch / Pound




Never

UNDER ESTIMATE THE IMPORTANCE OF YOUR EXHAUST SYSTEM. For further tips and information please call our technical support staff at:

1-800-561-1901